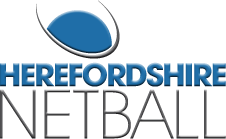 Safeguarding
Herefordshire Netball is firmly committed to creating and maintaining a safe and positive environment for all young people to play netball. It accepts its responsibility to safeguard the welfare of all young people and protect them from poor practice, abuse and bullying. With this in mind, we follow the guidelines put forward by England Netball. They have developed a new Safeguarding and Protecting Young People in Netball Policy, these procedures and guidelines apply to all individuals involved in netball, whether paid or in a voluntary capacity.
To support the Safeguarding and Protecting Young People in Netball policy, a number of guidelines have been developed to provide all netball organisations with the tools to ensure all participants are involved in best practice. Please visit the England Netball website to view and download these guidelines.
Best Practice for Clubs
All clubs have a responsibility to their young members in terms of safeguarding. This means:
The effective recruitment of vetted volunteers who are appropriately trained
The designation of a key contact who will take action, should concerns for a young person arise
Awareness raising of all members in the club about their responsibilities.
Download the BeSafe poster to personalise, print and display in your club. Be Safe Poster
Time to Listen
England Netball have introduced Time to Listen Training for Club Safeguarding Officers. Time to Listen is a 3 hour workshop developed by the Child Protection in Sport Unit specifically for Club Safeguarding Officers. The workshop has been adapted for netball and uses practical examples and case studies to enable you to fully understand your role in the club and England Netball and how you can effectively safeguard young people in your care. Find out more...
Anti-Bullying Resources
Unfortunately bullying can be an issue in all walks of life and netball is no different. Young people have described bullying as:
being called names or being teased
being hit, pushed, pulled, pinched, or kicked
having their bag, mobile or other possessions taken
receiving abusive text messages
being forced to hand over money
being forced to do things they do not want to do
being ignored or left out
being attacked because of religion, gender, sexuality, disability, appearance or ethnic or racial origin
More recently cyber bullying has become an issue where young people can be bullied over the internet either by inappropriate comments, uncomfortable pictures being distributed or lies and gossip being spread.
View the England Netball policy on anti-bullying and how to implement it in your club. Together we can beat bullying!
CRB Checks
The CRB check is made up of an Enhanced Disclosure, which is a printed record containing information from the Police National Computer, local Police intelligence and a check of Government lists of those people banned from working with children and young people. These checks enable the safer recruitment of staff and volunteers working with young people into the sport.
An Enhanced Disclosure is not required for all roles in Netball. To require a check, in general the type of work will involve regularly caring for, supervising, training or being in sole charge of children or young people under the age of 18. Examples include Coaches, Assistant Coaches, Team Manager, First Aider/Physiotherapist and Club or League Safeguarding (Welfare) Officer.
For more information on CRB checks then please visit the England Netball website. If you or your club require CRB checks then please get in touch with your Regional Team or Netball Development Officer who can arrange to get them completed and verified.
Safeguarding Contacts
If you have any questions or concerns about Safeguarding then please contact our Lead Child Protection Officer on 07595 863 991.