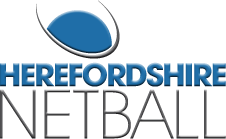 Back 2 Netball
Back to Netball sessions are running weekly for all ages and abilities (above 16). These sessions are aimed at fun and fitness and are run by a qualified coach. They can be enjoyed whether you last played netball 1 year or 10 years ago so why not give it a try.
HEREFORD
Outside Courts at Hereford Sixth Form
Mondays at 7.00pm (from 13th May 2013)
£3.00 per session
Contact : coach Anna Robertson on 07985667399 or anna-robertson@live.co.uk for more information.
LEOMINSTER
Bridge Street Sports Park
Wednesday's 6 - 7 pm
£2.00 per session
Contact : Amy Jenkins on 01432 261539 / 07792 880187 or arjenkins@herefordshire.gov.uk