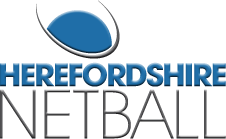 Hereford Junior Netball Club
The Club meets at Whitecross High School on a Wednesday night. Years 4, 5 and 6 meet 5-6 pm and years 7 and over meet 6-7 pm.
Come and join Hereford Junior Netball Club. It is for boys and girls of all abilities aged between 9 and 15 years old. Our aim is to develop netball skills but above all to enjoy and learn new skills in a friendly environment
Our weekly session fee is £2 and for new members the first week is FREE!
The Club has its own kit available to purchase which was designed by the children; Purple polo shirts and navy blue hoodies and skorts, though it is not essential to purchase this kit to join.
For further information please contact Jo Park: jo.park@btinternet.com Mobile; 07793 819033