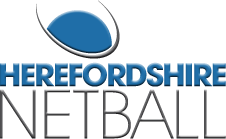 Leominster Junior Netball Club
At Leominster Netball Club we run a fun and friendly club, aimed at developing netball skills of children in years 4 upto and including those at sixth form. With fully qualified coaches we play every Tuesday indoors at Bridge St. Leisure Centre at Leominster.
Come along on a free taster session to see what we get up to. New members are always welcome.
There is also the opportunity to play in matches which are held monthly against another local Club if you wish.
September - March 2013
Tuesday night Timetable
Years 4,5,6 play at 5pm - 6pm
Years 7 upwards at 6pm - 7pm
For further details please contact Dawn Phillips on 07525 415326 or Vicki Connop 07779 140853 or email admin@leominsternetballclub.co.uk