BACK to NETBALL
What is it?
Back to netball is a fun and friendly re-introduction to the sport. More than 110,000 women have re-discovered their love for the game through Back to Netball and realised the many benefits of getting involved.
Who is it for?
Back to Netball is for women of all ages and levels of experience but sessions will be specifically designed to cater for those who have not played for an extended period. Whether you have not played since your school days, want to improve your fitness in a relaxed and enjoyable environment, or are just looking for a great place to meet new friends and stay active, Back to Netball is the place for you.
What can I expect?
Led by passionate and enthusiastic coaches, Back to Netball sessions cover the basics of the game including passing, footwork and shooting. Sessions finish with a friendly game to put the skills you have learnt into practice.
You do not need any special kit to take part, just clothes that you feel comfortable exercising in and suitable footwear (ideally trainers that lace up) and make sure you bring some water to your session.
Full details of our local sessions are below, updated September 2023. Come and join us!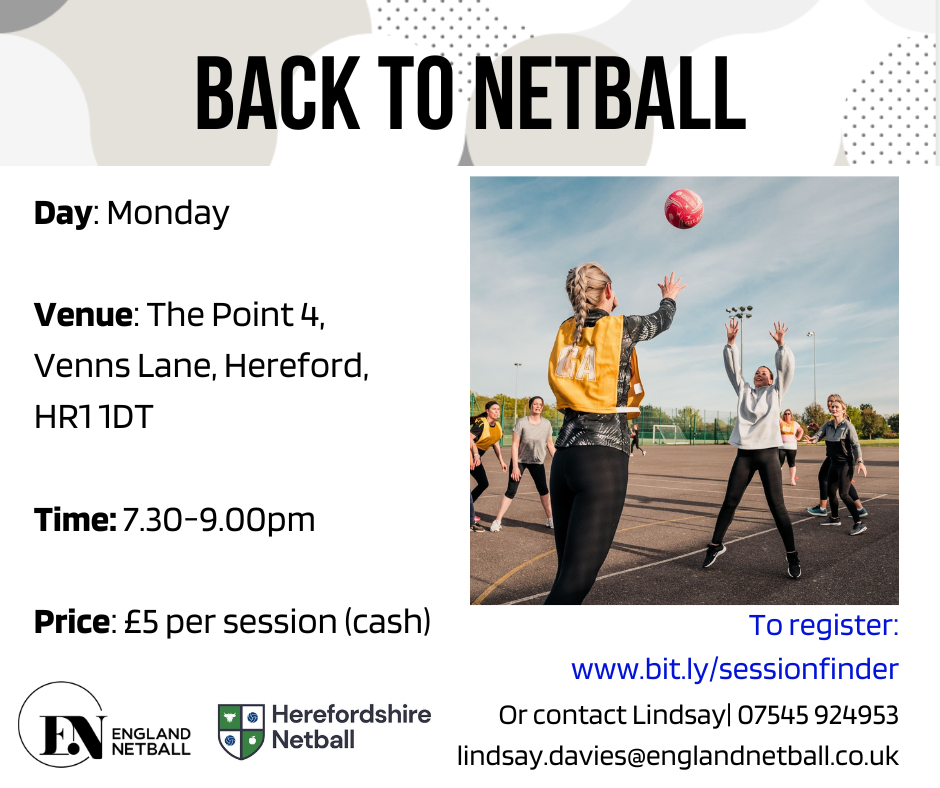 For more information contact: Lindsay Davies on lindsay.davies@englandnetball.co.uk or 07545 924953.