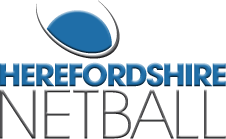 Walking Netball
Walking Netball has evolved from a growing demand for walking sports. Often, one of netball's strengths is that people never forget playing the sport and the memories as well as the love for the game never leave.
Walking Netball is a slower version of the game; it is netball, but at a walking pace. The game has been designed so that anyone can play it regardless of age or fitness level.
From those who have dropped out of the sport they love due to serious injury, to those who believed they had hung up their netball trainers many years ago, it really is for everyone.
We have a number of Walking Netball sessions running accross Hereforshire, open to all ages and abilities. There is no need to book, just pop along and give it a go! The host of the session will explain everything you need to know when you arrive.
DUE TO COVID-19 ALL NETBALL ACTIVITY WITHIN HEREFORDSHIRE IS CURRENTLY SUSPENDED
Please keep an eye on this page for updates!