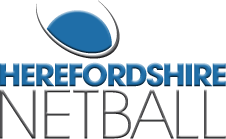 Safeguarding
Herefordshire Netball is a committee led organisation. It is firmly committed to creating and maintaining a safe and positive environment for all young people to play netball and accepts its responsibility to safeguard the welfare of all young people and protect them from poor practice, abuse and bullying.
With this in mind, we follow the guidelines put forward by England Netball in its Safeguarding Young People in Netball Policy. This mandatory policy applies to all individuals involved in netball, whether paid or in a voluntary capacity.
To support the Safeguarding Young People in Netball policy, England Netball has developed a range of guidance and resources for parents/carers, young people and Club Safeguarding Officers to help safeguard against any risk to young people and ensure the best support is available to them.
All these documents can be viewed or downloaded from the Safeguarding section of the England Netball website.
Best Practice for Clubs
It is a membership requirement for all clubs to have a Club Safeguarding Officer (CSO).
The CSO plays an important role in the welfare of the members of a club. They help to develop a safe and inclusive environment for all people at the club, give advice and listen to concerns about safeguarding and well-being issues and are a link in the reporting process which helps protect the welfare of the netball community.
Click here to find out more about club safeguarding or here for club resources and support.
Safeguarding Training for CSOs, Coaches and Volunteers
Sportscoach UK offer Safeguarding and Protecting Children courses regularly.
Free 'Time to Listen' training is also available for all Club Safeguarding Officers.
For more information, contact Lindsay Hacking, NDO for Herefordshire.
DBS
Fundamental to protecting young people in sport is the need to carry out appropriate risk assessments when recruiting personnel, whether staff or volunteers.
The law enables enhanced Barred List checks on all those in regulated activity. It is England Netball policy that all those in regulated activity must have a DBS check done with their umbrella company, Online Disclosures, every 3 years.
You can find out more about DBS checks and regulated activities on the England Netball website.
Reporting a Safeguarding Concern
You can find out more about reporting a safeguarding concern here.
Any concerns should be reported to the Event Organiser, Club Safeguarding Officer or England Netball Lead Safeguarding Officer.
England Netball Safeguarding Team can be contacted on 07384 214 726 or at besafe@englandnetball.co.uk