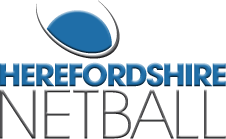 Westside Netball Club
Westside Netball club was formed in 2005 to allow our most talented players to play the highest level of competition available to them. Teams now compete in the West Midlands Regional League at senior, under 19, under 16 and under 14 age group.
The club training night for the 2013/14 season is Monday night at Point4 from 6.30 to 9 pm running from September to April but with additional pre-season training in September on a Thursday evening at Sixth form 7 til 8.30 pm
6. 30 - 8 pm Under 14's.
7.30 to 9 pm Under 16's, Under 19's and Seniors
The seniors compete in the West Midlands regonal league (currently in division two) most Saturdays from September to March. The Under 19's will be competing in an Under 19 regional League for the first time from this season and the 16's and 14's will compete regionally after Crhistmas. See www.netballwestmidlands.co.uk/p/competition for more details
If you think you would like to play for Westside please email Lead Coach Helen Bowden on helen@orphans.co.uk to arrange to come to a training session. We welcome new members and players