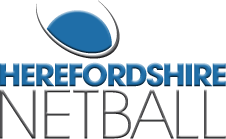 Netball NOW
Netball Now is a no commitment turn up and play session for players over 16 (no coaching).
You dont need to be affiliated or play for a team, England netball will cover your insurance for that hour.
Just turn up, grab a bib and play!
DUE TO COVID-19 ALL NETBALL ACTIVITY WITHIN HEREFORDSHIRE IS CURRENTLY SUSPENDED
Please keep an eye on this page for updates!
UMPIRES WELCOME: This is also a great opportunity to practise your umpiring. If you're working towards an award and you'd like to help out contact Lindsay Hacking (NDO Herefordshire) on 07545 924953 or lindsay.hacking@englandnebtall.co.uk