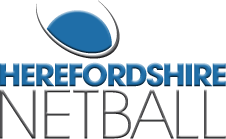 National & Regional Pathway
The Netball Excel Pathway is the England Netball process for developing athletes with the attributes to attain excellence. The programmes within the pathway are focused on developing athletes to reach their potential and form the foundations to enable England Netball to be World Number One by 2015. The National Excel Pathway consists of the National Talent programme (Talent 1 and 2) which progresses into Excel Plus - the U21 and National Squad programmes.
You can now download the National Excel Pathway training and competition dates for 2012/13.
Regional Excel Pathway
Netball West Midlands run a Regional Academy to support talented athletes in the Region with the aim of helping players reach their potential, hopefully progressing into the Netball Talent League (Junior equivalent to Superleague) and the England National Excel squads.
Screening for the Regional Academy takes place in June and October, with a Regional Excel Camp taking place during the October half term to make final selections.
In 2011 the region introduced two further Regional Development Centres, which allowed a further 40 athletes to partake in the Regional Development programme. This year, the Development Centres will both take place at Bromsgrove School in Worcester alongside the Regional Excel Academy and Netball Talent League training.
The Regional Excel Academy and Development Centre training take place once a month between October and March. Talented players from across the Region are brought together to complete intensive training to further develop their skills and game play, as well as prepare for National Screening.
Screening Dates for 2012:
Regional Pre-screening: June 16th
NTL Trials: 2nd September
Regional Screening: 7th October
Download the Regional Selection Policy
Excel Coaches are head coaches at the Regional Academy and deliver training along with giving athletes an online athlete management programme. The online programme helps players with their responsibilities outside of the Netball training sessions, such as their fitness training and nutrition.
The Regional Talent Development Programme (RTDP) also serves as an avenue for coach development. Regional Excel Pathway coaches are invited to attend RTDP sessions in order observe and deliver sections of the programme under the guidance of the Regional Excel Coach and the Regional Lead Coach and Mentor.
Any Coaches wishing to observe the Excel coaching and training are very welcome, please contact lesley.blair@englandnetball.co.uk to obtain dates and times.