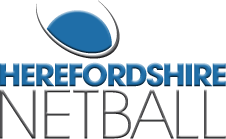 Coaching
Details of current coaching courses can be found on the England Netball website - www.englandnetball.co.uk
If you have any questions regardoing coaching courses please contact:- Lindsay Hacking on: 07545924953 / lindsay.hacking@englandnetball.co.uk
What is the UKCC?
The UK Coaching Certificate is an endorsement of sports-specific coach education. It ensures that sports are delivering the best available, athlete centred coaching both in recreational, development and performance environments.
There are currently three levels of qualification available, with coaches progressing through Level 1, Level 2 and Level 3. All qualifications are achieved through a course which takes place between 4 – 8 days and one assessment day
How will the UKCC benefit coaches?
Enhance coaching skills, linked to the player pathway
Raise the profile of and professionalise sports coaching
More flexible coach centred training programmes
UK wide recognised qualifications
Provides a benchmark for employers and deployers of coaches
Core coaching skills are recognised and transferable between sports
A UK wide endorsement of top quality, safe coaching
Interested in becoming a coach?
If you are interested in becoming a coach or advancing to the next coaching Level then visit the course details pages: