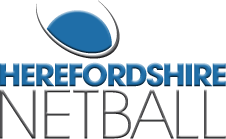 Hereford Netball League
With a thriving netball community in Herefordshire, the league is an avenue for players and teams that want to add a competitive element into their game.
We currently have over 20 affiliated teams playing in three divisions, and play both during the Summer and Winter. The Summer season is usually run outdoors and is a great introduction for new teams who are thinking about joining the league, and the Winter is run indoors at two venues in Herefordshire, these being Bridge St. Sports Centre in Leominster and the Point 4 in Hereford.
The league works closely with the county in an aim to create netballing opportunities within Herefordshire so whether you are thinking about forming a new team, a player looking for a team, a budding umpire or someone who would like to get involved with coaching then please get in touch with us at info.herefordnetball@gmail.com.
We look foward to hearing from you.