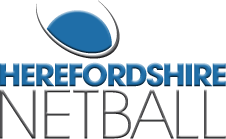 LUCTONIANS Junior Netball Club
After years of hard work and dedication, the organisers of Leominster Junior Netball Club have asked Luctonians to take the reins so that the club can continue to grow and more children can be encouraged to play netball.
This is a fun and friendly club aimed at developing the netball skills of children aged 5 and up. Sessions are led by fully qualified coaches indoors at Bridge Street Leisure Centre in Leominster from September through to Easter.
Boys and girls welcome!
2019/2020 Season
Training begins on Tuesday September 10th 2019.
5pm-6pm - 5-7 year olds and U11s
6pm-7pm - U12s, U14s, U15s and U16s
£3 per child - first session is free!
Find out more or book a place
Spaces are limited so please get in touch if you are interested in booking a place for your child.
Contact Emma Hughes on Facebook or email embo_642@hotmail.com