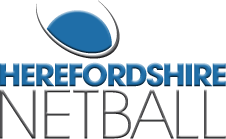 Watch the Vitality Netball World Cup!
England have sailed through the Preliminary rounds of the World Cup and faced their first real challenge yesterday against Jamaica, securing a 56-48 victory after stepping it up in the final quarter.
This week, the Roses will face Trinidad and Tobago on Wednesday and South Africa on Thursday, before meeting defending champions Australia in the semi-finals on Saturday.
If you're not lucky enough to be heading to Liverpool, there are plenty of places you can watch the Roses (and all the other world class teams) in action:
Sky Sports
Stream games live on the Sky Sports YouTube
BBC2
At The Monument in Hereford which is showing the games on Sky Sport
Come on the Roses!