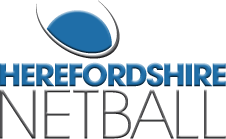 Westside Seniors
The senior squad have to train very hard and play consistently to a high standard to maintain their position in the Regional League. Matches are most Saturdays through the winter and are against clubs from all over the region. A full fixture list can be found on the Netball West Midlands website.
The senior squad comprises of players over 16 (and exceptional under 16's) who want to play at a really tough competitive level. It is a small but ambitious squad most of whom play for teams in the first division in Hereford.
Westside NC is holding open trials on Tuesday 24th August 7pm till 9pm at Hereford Sixth Form. Looking for committed players to join the 2015/2016 Senior Squad who compete at the West Midlands Regional League Division 2.
Summer training is being held Tuesday evenings 7pm till 8pm at Hereford Sixth Form College, new players are very welcome.